Welcome to the CeilidhClan Website
The Ceilidh Clan are a Brisbane (Australia) based collective of musicians dedicated to supplying traditional Scottish music and dance, for events (weddings, festivals, parties, celebrations, Scottish events etc) that require an authentic Scottish touch.
The Band consists of a core of four members playing fiddle, cello, guitar, celtic drum (bodhran) and singing traditional Scottish songs for musical events and dances. The Band also has it's own 'caller' for instructing the dances to those new or unfamiliar with Scottish ceilidh dancing and dances.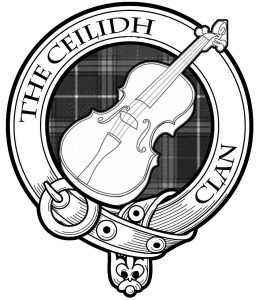 If you are looking for a Children's Ceilidh please see The Jiggles – an Australian band focusing on the supply of Scottish ceilidh dances for children.
Happy celtic dance music and easy dances for kids (and their grown ups) are presented by wonderful Scottish players Emma Nixon, Donald McKay, Nicole Murray and Rebecca Wright. The dances are explained every time by Donald and then we add the fiddles, flute, cello and guitar.  Pop on your best tartan and learn to do fun Scottish dances with The Jiggles. It's cool, it's celtic, it's ceilidh!
We are available for workshops and dances at festivals around Australia and for parties and events in Brisbane, Gold and Sunshine Coasts.